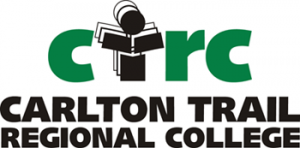 Carlton Trail Regional College has a campus in Southey which offers:
educational programming including credit and non-credit programs (everything from SIAST programs such as Office Education, Youth Care Worker, Continuing Care Assistant certificate programs to business, industry and community interest classes such as agriculture classes, computer classes, First Aid/CPR classes, craft classes, etc.)
educational services such as exam invigilation, G.E.D. testing
career counseling for adults
The college can provide academic upgrading, literacy skill improvement and GED examinations.
Carlton Trail College offers workplace development courses in job start, future skills, business and computers and skill development in trades, agriculture and health and community services.
They also deliver full-time SIAST credit programs and University of Saskatchewan and University of Regina credit courses.
Carlton Trail Regional College
306-726-5885
306-726-2993(fax)
visit the Carlton Trail Regional College website:www.ctrc.sk.ca/